I am pleasantly surprised at how well the toddler bed transition went. The hardest part for her is nap time. I would say on the worst day I had to put her back in bed 4 times but it keeps getting better. At night she maybe gets out of bed once but it is always to go get a book to read then she stays in her bed till she falls asleep. This weekend I even decided to ditch the sleep sack since it was falling apart and shedding everywhere. She has done remarkably well with just a blanket. I tucked it in at the foot area and partially up the side by the wall. The past couple nights she has not moved around the crib as much as she use too and staid covered the entire night.
My little baby is growing up. I call her my little big girl.
Next step = pillow.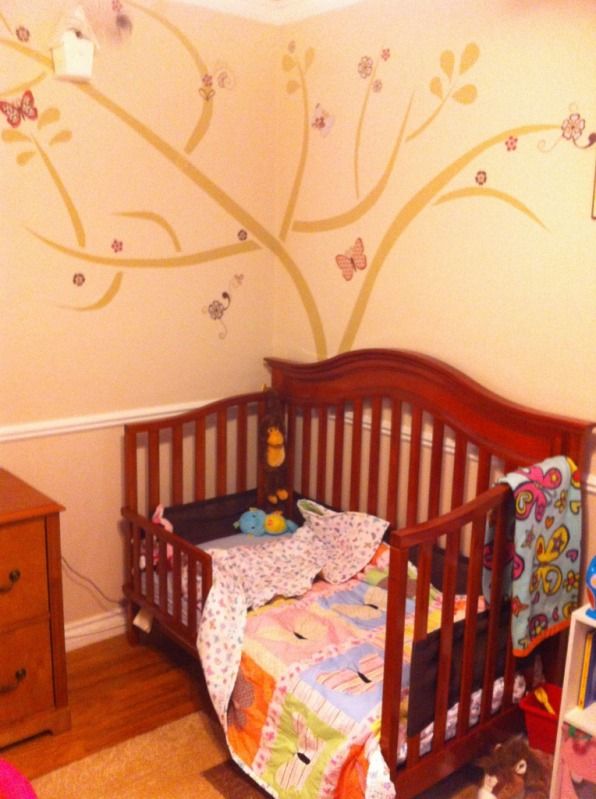 The blanket on her bed was made with all of her old receiving blankets she used as a baby. My mom and grandma made it and it came out beautiful!