So Kaitlyn and I went over to Grandma's house on Saturday to do the modifications on the undies I purchased for her. Well grandma's sewing machine was on the fritz so they did not turn out as perfect as I would have liked. Glad I only brought one over... some parts are strait stitch, the thread kept breaking so there are a lot of stops and starts, but overall they will work. I think I need to dig my machine out and just go over the outer layer once with a good solid zigzag and it will be ok.
I might just sew the rest myself or send everything over to my mom to complete. She is retired and I am sure would love the challenge. For now these will work as testers.
Ya, not the best pictures = used my phone.
INSIDE: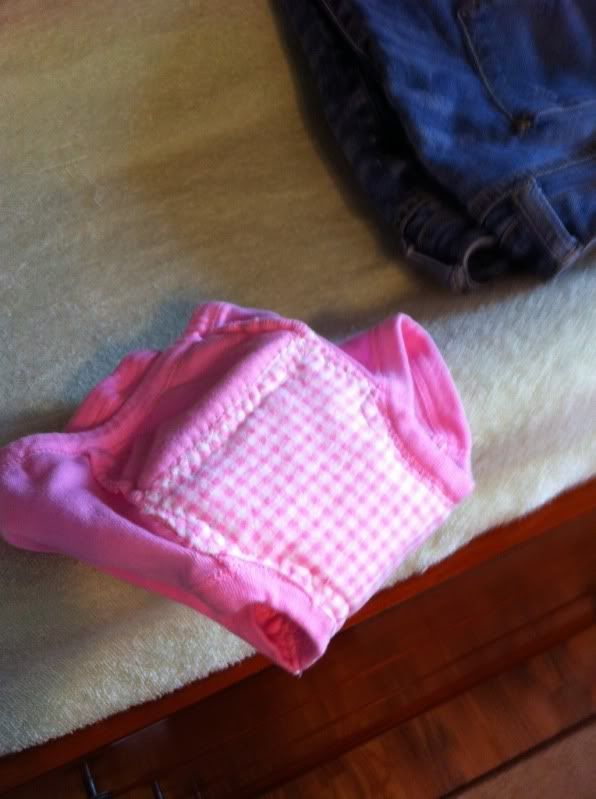 OUTSIDE: