Thanks to my Baby Center birth board I have decided to upgrade Kaitlyn's training undies making them a little more absorbent and water proof for initial training then later for nights and naps.
I purchased
Gerber training undies
from Amazon.com and am following the instructions from the
It's a Long Story
blog. - Not the greatest before picture but it was a quick snap from my phone: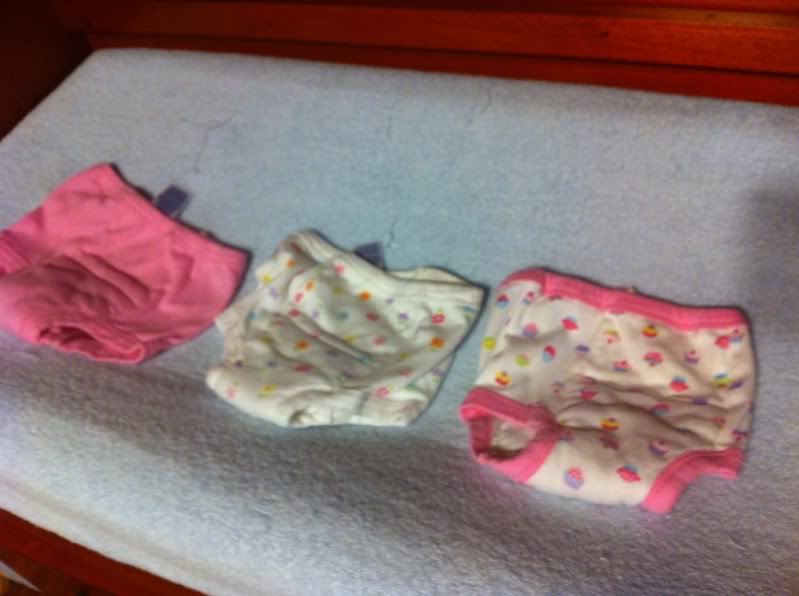 I purchased the
PUL
and
Flannel
from JoAnns. Both of which were on sale I might add. It was a little hard for me making the pattern and cutting the fabric since I only own fabric scissors, not a rotary and I was not about to spend money on something that I would only use a few times a year. But my pieces came out good enough. I am only making one right now to see how it turns out. After Kaitlyn does a test run wearing it I will decide if I am going to make more or just add a panel of PUL to the remaining undies.
I have my own sewing machine but no place to set it up so I am going to head over to my mother in laws house this weekend to sew the undies together. I will update you on how they turn out.